Congratulations on your forthcoming marriage. A beautiful wedding party belongs to a marriage, because it marks the most important day in your life. We are specialists in organizing and coordinating special, stylish and exclusive weddings. Whether at the beach, in the ballroom of a luxury hotel, or just in the garden of your house, the ambiance created by us always reflects the style and personality of each couple. Your wedding will be one of the most beautiful and exciting moments in your life. We take care of the feast from A-Z and the only thing you have to do is enjoy your wedding day.
At your request, we will visit you and in an interview will assess your ideas, wishes and expectations. On the basis of this discussion, we will create and deliver proposals for which we will seek your approval. Proposals will include a clear overview of all costs, so you will not be taken by surprises.
We write a script with a detailed daily schedule and via email and phone, we will keep you informed on a regular basis of the progress of the preparations.
We make sure that everything runs smoothly at your wedding party. The best way to ensure your guests are at ease, is to enjoy the party yourself as well.
A wedding party obviously has a beginning and an end and we advise against lengthening the party. Many guests will be going home by car at night, so the party should come to an end around half past midnight to 01.00 hrs. We recommend a closing speech that will transmit congeniality which is nice for your guests to leave the party with.
When the feasting has died down, we arrange for full aftercare, one more thing you don't have to worry about.
Proper planning of an event, whether it is a wedding party or other festivity, is key to make it a success. It requires much time and effort and often entailsstress which is frequently underestimated. That is where we come in to offer a helping hand. We cater to the needs and expectations of the bridal couple. Our customer service is a series of activities designed to enhance the level of customer satisfaction – that is, the feeling that the service has met the customer expectation. We do not offer packages or fixed concepts. Everything we deliver is customized for you. We chart all your needs for your wedding day.
We have access to a large number of reliable suppliers and service providers with whom we work closely.
Our services may amount to organizing your complete wedding party, but may be limited to the duties of Master of Ceremony (Emcee). You decide whether you want to hire our expertise and creativity and we'll acquit ourselves of our task meticulously. Want to know more? Contact us for an informal discussion. We will be happy to explain the added value of a professional wedding planner to you.
Full Service Wedding Planning

Do you have an overall picture of how your best day should look like, but you have no idea how to achieve this, and where to start?
Turn to the Wedding Planners of Eventful Events. We'd love to take the organization and planning of your wedding out of your hands. For us, nothing is too much trouble.
Why choose Eventful as a wedding planner?
• We organize your wedding to exceed all expectations.
• No stress throughout the run up to the wedding day and during the wedding itself.
• Through our years of experience, we know how we can make your wedding a dream day.
• The wedding is controlled from A to Z, so you can enjoy it carefree.
• We work with the best specialists in the wedding industry.
• No financial disappointments afterwards we work with clear budgets.
Have you already decided on a ceremony and reception venue and already picked a few vendors, but need a little help making your vision become a reality? Let us help get you started or wrap things up, and relieve your stress while implementing your details and perfecting your event. Our Wedding Planners will help you with a sense of style and creativity to fill in the other elements.
You may choose to outsource part of the planning or to use our knowledge and expertise in one or more of the following components:
• Finding the perfect location (s);
• Selecting the right photographer /videographer;
• Planning the wedding with style;
• Creating a theme;
• Drafting a day wedding program.
And also:
• Making an entertainment proposal for the day including the nomination of suitable performers/suppliers;
• Advise which vendors perfectly fit your ideas and wishes in:
– floral arrangements and plants;
– clothing;
– bridal styling;
– catering;
– children's entertainment.
Organize a wedding abroad requires a lot of flexibility, organizational skills and creativity. It is advisable to consult a professional Wedding Planner when you are playing with this idea.
We have experience in organizing weddings abroad, know the procedures to be followed and are familiar with local customs and habits.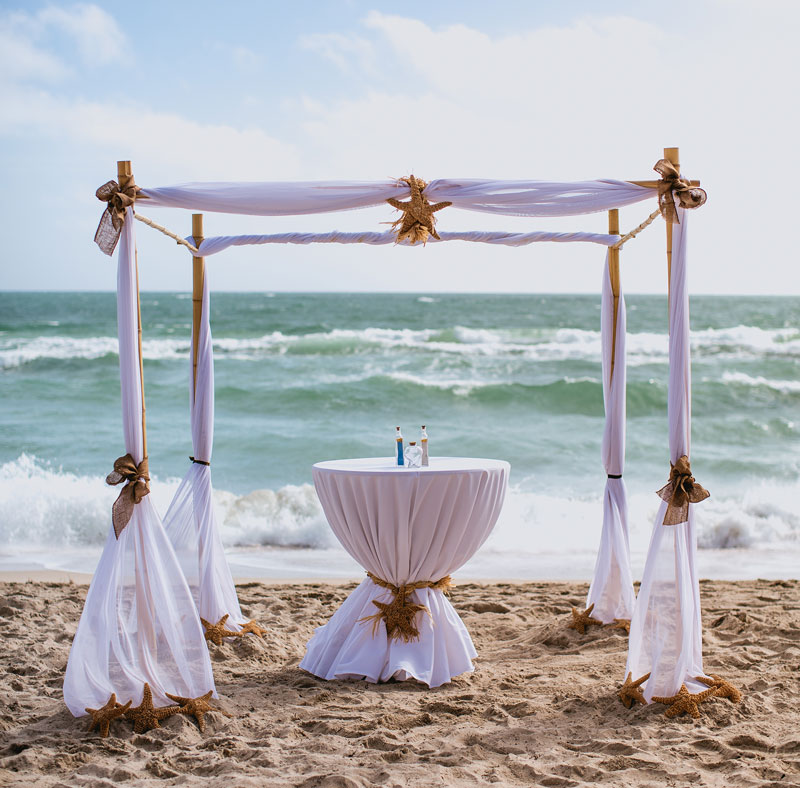 You want to keep the organization in your own hands, but rather not entrust the arduous task of Master of Ceremonies to a family member or friend? Not to worry. Resort to us for a professional MC, and you can rest assured that everything will run smoothly.
A Master of Ceremonies is often seen as the person to whom guests can indicate that they want to make a speech or to sing a song. But there is really a lot more to mastery of the ceremony. The MC is the director of the wedding! That means that he is on hand to personally ensure that everything runs smoothly and without a hitch.That requires a lot of organizational skills. The duties of the Master of Ceremonies begin when the couple assigns this task to him, well in advance of their wedding day.
The traditional tasks of a master of ceremonies are, well in advance (6-8 weeks):
• An inventory of the wedding wishes of the couple
• Ideas put forward for the completion of the wedding
• (Assist with) Compiling the guest list
• Creating the script for the wedding day, complete with timing
• Listing guests who may wish to make a speech and incorporate this in the overall schedule 6 weeks prior to the day of the wedding
• Organizing the bachelor(ette) getaway, or ensure that all goes well if it is organized by a third party
• Ensure that all steps run in accordance with the task sequence
• Instructing witnesses and bridesmaids
On the Wedding Day:
• Waking up the bridal couple at the desired time
• Ensure that all required documents are at hand, not forgetting the rings, of course
• Arranging the correct order of the wedding processional
• Distribution of bouquets, corsages, boutonnieres, flower girl basket, etc.
• Assigning seats or tables. (Guests can be assigned to a table (where they can choose any seat) or assigned to a specific seat. Both approaches are valid. Which the bridal couple chooses is a matter of personal preference).
• Ensure the presence of a Guest Book Attendant
• The dinner and party in the right direction
• After party: Make sure that all gifts are home delivered to the newlyweds
*Duties of a Guestbook Attendant at a Wedding
Being asked to attend to the guest book at a wedding is not only an honor, it's a wonderful compliment. He/she is the person chosen to greet the guests and ensure that they sign the guest book — so the couple thinks very highly of him/her. They put their trust in him/her. He/she should be responsible, dress and act appropriately, and make their guests comfortable.
"Hopefully you continue to organize weddings and events…you were super!Strict when you should be (concerning suppliers) and flexible when needed. It really is a miracle that we found you because it seems that in Su many people are out to make money quickly, do not adhere to agreements with poor performance to boot."

AND REMEMBER, WE CHOOSE YOU FOR TWO REASONS:
1) You were friendly on the phone. That is a trait many people in the service business simply do not have!
2) You never said it cannot be done. Even when Jerry asked about the helicopter, soft ice machine and disposable cameras. Suriname is now better off because you can quickly order stuff from America.
Tania & Jerry
You grow up as a child with beautiful dreams and one of them is that you hope to find the perfect partner and promise him / her eternal faith.
The moment is finally there and you have to make a choice who to asks to organize the most beautiful day in your life (believe me it is) for you.
Eventful Events & More has made this possible for us in a very accessible / pleasant way. With a simple desire to keep it small, with the difficult choice to find a venue abroad where the marriage has taken place, the stressful groom who panics. Eventful Events & More kept me calm in a very tactful way and  solved the challenges ahead. There is a solution for everything. Perhaps one of the most important lessons of marriage!
In short, after a year my partner and I look back at the beautiful pictures with a satisfied feeling and we will never forget the beautiful memories of 25 December 2015.
To briefly summarize, my marriage is just like the experience with eventful events & more PERFECT!
Sidney & Sueny